I especially enjoy writing the many letters included in my novels, trying to make each one a little work of art, as Jane Austen did.  (More on that topic here.) Who can forget Darcy's 8-pager to Elizabeth after his failed proposal or Cpt. Wentworth's iconic letter to Anne?
…You pierce my soul. I am half agony, half hope. Tell me not that I am too late, that such precious feelings are gone for ever. I offer myself to you again with a heart even more your own than when you almost broke it eight years and a half ago. Dare not say that man forgets sooner than woman, that his love has an earlier death. I have loved none but you. Unjust I may have been; weak and resentful I have been, but never inconstant… (Persuasion, chapter 23)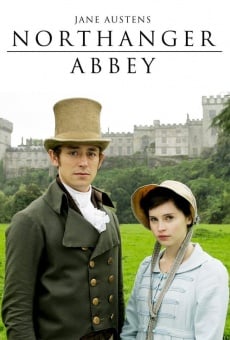 Then yesterday, as I was forging ahead with the rewrites for my current work in progress (a fun and somewhat campy Northanger Abbey sequel entitled Murder at Northanger Abbey), I came across a letter I composed for the book months ago. Seeing it again, I thought, "Hmm. That's not bad!" At least I know I would have been pretty excited to receive one like it from my sweetheart. So I thought you might enjoy reading it, too, as a sneak peek for the upcoming novel.
Set up:  Henry Tilney wrote this letter to Catherine during the time they were separated and waiting for the general's permission to marry. Since the action in Murder at Northanger Abbey takes place months after their eventual wedding, the letter is included in this novel as a flashback of sorts, and the narrative that introduces it is referring to that earlier time period:
---
---
The lovers thus had parted with a strong understanding between themselves but nearly despairing of the necessary change in the general's position ever taking place. Henry had returned to Woodston to hope and to pray and to pursue improvements to his domestic situation for Catherine's sake. Catherine remained at Fullerton to pine and to cry and to watch for the letter from Henry she felt their unofficial engagement would justify.
In the mode of the true romantic heroine, Catherine had secretly intercepted her lover's initial correspondence, thereafter always keeping it concealed on her person and close to her heart, and faithfully reading the missive through several times a day, despite the tears of exquisite torture it invariably drew from her already red-rimmed eyes.
Fortunately, however, having committed the entire contents to memory, she soon had no need of worrying the paper parcel any further, for indeed it was at the point of falling to bits where the pages had been folded and unfolded an hundred times or more. She could instead call every touching passages to mind at will anytime she chose during those difficult months of waiting. Even now, she could still remember…
Catherine allowed her mind's eye to travel across those long-cherished pages again, silently reciting the words once more but hearing them in Henry's voice.
My Dearest Catherine,
May I presume to call you mine, though I cannot yet fully possess you? I dare to hope that I may, for when I look into my mind, into my heart, and into my imagination, I find you already resident there, a warm and vital part of me. In these three seats of my affection, there is no one but you, Catherine. In truth, there never was and never will be another. You have captured me altogether, and I ache with longing until our union can at last be made complete.
Do I shock you, my darling, by the force of my affection, with the strength of these sentiments? Indeed, I shock myself. You have been used to hearing only lightness and teasing from me, only joviality and laughter. That is always my preferred way. But I find that I am, after all, capable of much more serious reflections when hard pressed, as I now am by this separation. I find it is difficult to speak lightly when my heart is heavy.
And yet I do not despair at our situation. Although there currently seems no reasonable basis for hope of an early solution, I remain ever hopeful. I refuse to be reasonable if being reasonable means I must consign myself to a world where the contrariness of one stubborn gentleman should overrule all that is good, right, and fitting. If my father will be obstinate in his position, I will hold even more tenaciously to mine. I can even be patient if necessary, because I am convinced that, with right on our side, we will prevail in the end, you and I. I also believe that the reward – the deep satisfaction we may expect to find in our marriage – will be well worth waiting for. But I dare not say more on that subject here.
So I entreat you to join me in this belief, my dearest, fairest Catherine. Do let me hear from you soon to confirm your love and faithfulness, as I do now confirm mine for you. Tell me you will wait as long as it may take for our happiness to be fulfilled.
I remain ever yours, body and soul,
Henry
Catherine was glad for the relative darkness of the carriage, for she felt her cheeks grow hot at the review of these passionate sentiments… and especially with the thought of how their implied promise had been more than amply fulfilled since their marriage.
---
---
Hope you enjoyed this little taste of what's coming this summer in Murder at Northanger Abbey! (See Work in Progress page for more info and links to two more excerpts)
What do you think? Would you be pleased receiving such a letter? Did you picture Henry Tilney as a passionate guy, a joking goofball, or can he be both?
UPDATE:  Murder at Northanger Abbey is NOW AVAILABLE in paperback, Kindle, audio, and Nook!