Let me start by wishing you all a wonderful 2020! Since all the hubbub of the holidays has at last died down, I've found time to get a little writing done again. I'm 200 pages into my Northanger Abbey sequel – Murder at Northanger Abbey (see Work-in-Progress page) – and I'm closing in on the final climactic series of scenes. (Believe it or not, I was until recently wavering on who done it, but I finally figured out the mystery. Haha!)
When I'm writing a Jane Austen piece, which I pretty much always am, I like to keep my head in the game by repeatedly rereading the related book (or listening to the audio version) – in this case, Northanger Abbey. That's how I came across this quote again:
"The person, be it gentleman or lady, who has not pleasure in a good novel must be intolerably stupid. I have read Mrs. Radcliffe's works, and most of them with great pleasure. The Mysteries of Udolpho, when I had once begun it, I could not lay down again. I remember finishing it in two days, my hair standing on end the whole time." (Henry Tilney, Northanger Abbey, chapter 14)
Is what Jane Austen says about the novel, here and in chapter 5 (the greatest powers of the mind displayed, thorough knowledge of human nature, lively effusions of wit, best-chosen language) her way of tooting her own horn? Sure, but it's probably her honest opinion as well. She and her family were enthusiastic novel readers, and, according to one of her preserved letters, "not ashamed of being so."
The idea of being ashamed to admit reading novels sounds absurd, doesn't it? In Austen's day, however, when that literary form was in it's infancy, the novel did not yet enjoy wide social acceptance. Plays and poetry were still considered more the thing. Shakespeare, probably the most revered English author of all time, never wrote a novel, after all.
Several years ago, because of the above reference in Northanger Abbey, I became curious about The Mysteries of Udolpho. Yes, it's a real book, one Jane Austen read. Much to my surprise, I discovered it was available through my local public library. It took me at least a couple of weeks (not two days like Henry Tilney) to get through it, and I didn't feel my hair standing on end even once, which was a disappointment. Tame by today's standards and painfully long-winded. Wordy.
Isn't it somehow ironic to accuse a book of having too many words? Yet it's a common criticism of "the classics." Even in Jane Austen, who was not as given to exhaustive descriptions as most, you find enormously long paragraphs and speeches instead of the soundbite conversations we're used to now.
That older style isn't inferior; it was appropriate for the time. When books were one of the few sources of entertainment, I imagine readers wanted their treasured novels to last as long as possible. And precise, detailed descriptions were important for people who weren't able to easily visualize other times, places, and social strata by simply turning on a television. Add the fact that writers (Dickens, for instance, with his serialized works) were sometimes paid by the word, and the phenomenon is explained.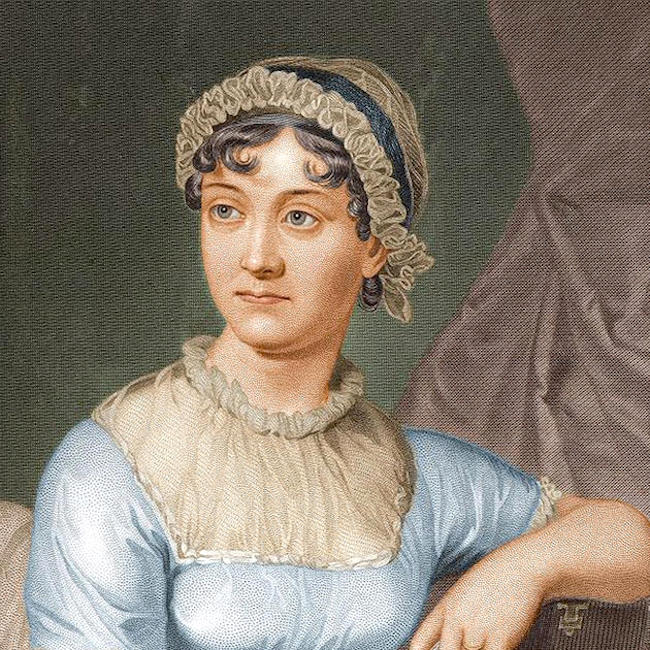 Nowadays, we have a lot to choose from, dozens of different mediums competing for our entertainment time and dollar. But I hope the novel never goes out of style (and not just because I write them). I'm sure Jane Austen would agree with me. In fact, I think I can hear her now, giving us a piece of her mind.
"Turn off your digital devices and pick up something that has stood the test of time: a good, honest book. Come on, people! Don't be intolerably stupid. Read a novel!"
Of course, we can and do read novels ON our digital devices. But now and then at least, it's nice to feel the reassuring weight of a real book in your hand, to experience the satisfaction of turning actual pages one by one, and to mark your progress by watching your physical bookmark marching steadily towards the finish at the back. Don't you agree?
Happy reading!